References
Boliden Kokkola puts its trust in the quality and safety of the Jokasafe® safety gloves
Boliden Kokkola, the second largest zinc plant in Europe, manufactures both pure zinc and zinc products for the needs of different industries. Working safely at the zinc plant must not be compromised under any circumstances. The Kokkola zinc plant relies on the quality and safety of the Jokasafe® safety gloves by using the JokaXO gloves during the process, including sampling and handling, and where hands come into contact with the acid-concentrated solution. Gloves are used to provide protection against the acid-concentrated solution, which may remain on the surface of the aluminium cathodes during the process.
Gloves that do not slow down work progress
Ateno, a company specialising in steel laser and fibre cutting, as well as water cutting, manufactures parts for machinery, industry, and construction. The work is extremely precise, which requires gloves that do not slow down work time. In CNC and manual machining, Ateno has started using Xcellent 18–009 nitrile-coated protective gloves, which are outstanding for handling oily steel parts and protect employees' hands against water and oil. Thanks to the sandy finish of the palm section, the steel part is gripped firmly, and hands remain dry and clean.
Black White Dream – Freedive Adventure in northern Norway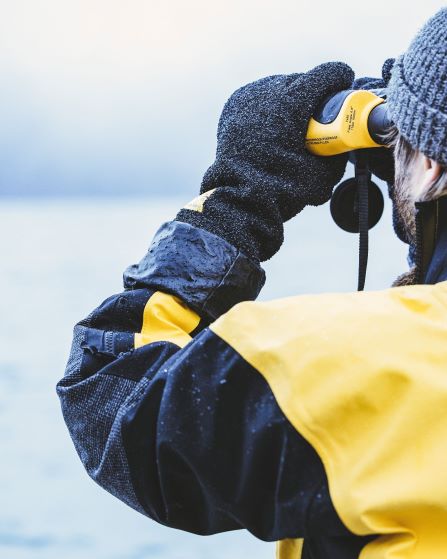 We were following an extra ordinary photography journey into the epic scenery of northern Norway in November 2020. A small Swedish team of four was heading out on the adventure to get close contact with killer whales. The ultimate dream was to freedive together with whales in their natural habitat and get it on camera. With the help of Jokasafe® gloves for Arctic conditions, the journey was success. One of the team member Linus Svensson wanted to share their user experience of Jokasafe® gloves during the amazing journey. He prefers to work with products he knows are good quality and keeps your hands dry and warm.
" The scenery was totally amazing. There were not much fishing boats at the beginning, so it was not crowded at all. It was more and less we and the ocean and some whales. We had time to enjoy the views before we started shooting. In harsh environment it´s very important to have good gloves, because the hands are the most vital parts being able to pull out the trigger when the action really happens."
" We were flying quite a lot of drones. I was quite surprised with Jokasafe® gloves because we have been using these gloves quite a lot earlier. JokaTherm was super simple to remove if you needed to be more accurate and to get a grip on the drone. The gloves worked really well. Those were also a protective, because sometimes when you rise your finger too high, the gloves protect your fingers as well. We did not have any incidents with the fingers this year. It´s been a pleasure to use your gloves. "
"The glove has great grip to hold the net and fish, too"
In photos employee Péter is making test fishing to check the size and health condition of fish in HAKI at Szarvas. Peter "The glove has great grip to hold the net and fish, too."
HAKI,
Research Institute for Fisheries and Aquaculture
Szarvas, Hungary
"The best grip for our work comes from JokaSafe"
"In brewing business, "Cleanliness is more than half a meal" it is a finnish saying; Meaning that you have to keep yourself and your enviroment clean. We handle detergents many times a day to clean brewing process equipments and the best gloves for this job come from Jokasafe."
Jyri Ojaluoma,
Head of the factory
"More durable than competing products"
Hilamet Oy is heat treatment service provider in Finland. Hilamet specializes in induction and carbonization hardening and nitration, as well as for annealing and scouring.
"We use the JokaOiler 35SP glove for example in the Induction. They are more durable than competing products and for a dry steel piece gloves give a brilliant grip and for a wet piece the grip is at least as good as competing products have."
Hannu Kangas,
Production Manager
'A Passage Through Ice' Arctic Sailing Expedition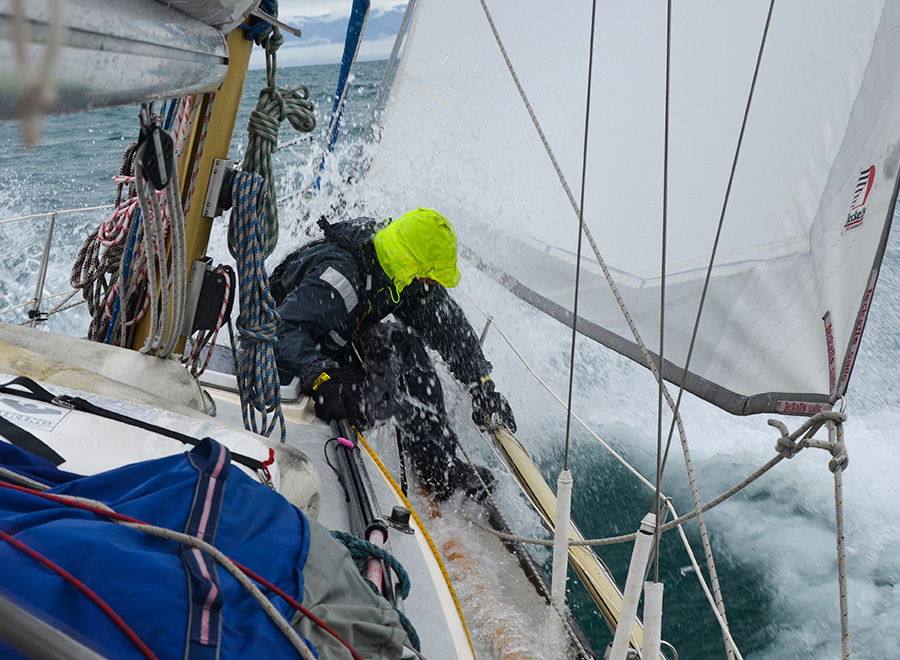 'A Passage Through Ice' Sailing Expedition became the first sailboat in history to cross the infamous M'Clure strait in the Canadian Arctic 2012, and they sailed across the Arctic circle off the coast of Alaska to complete the most Northern Northwest passage ever accomplished by a sailboat.
The international expedition team consisting of Edvin Buregren, Nicolas Peissel and Morgan Peissel have spent three months at sea on a 31 foot boat sailing from Newfoundland Canada to Greenland, through the Canadian Arctic to track the depleting polar ice cap and bring awareness to climate change."
Team used JokaSafe gloves and mittens during the expedition. Gloves kept hands warm and dry in harsh conditions.
"The Arctic is melting at an alarming rate and is clear proof of our disharmony with the planet. By sailing this newly opened route we hope that our expedition will play a small part in bringing further attention to climate change and contributing to a larger shift in attitudes. Our approach to sail across a historical stretch of water that has traditionally been frozen is meant to be a clear visual example of the extent of declining polar ice."
"Keeps hands dry and warm"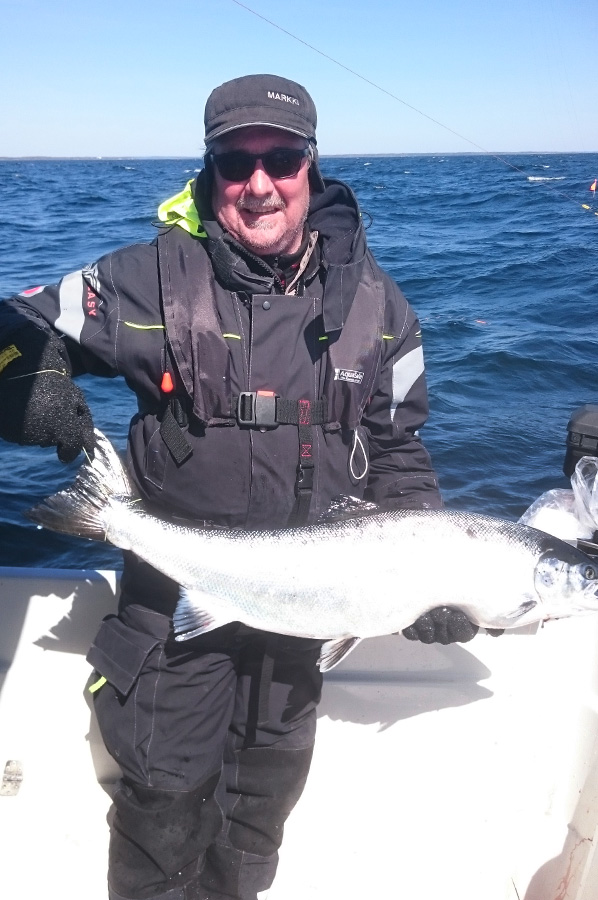 "We were fishing with several boats between Sweden and Bornholm in the cold spring weather, gloves kept our hands dry and warm and the gloves were perfect for everyone in the boat itself. Gloves gave a great hold to the fish with the grippy surface. When I was reel in the salmon, then I took the glove off to get better feeling to the fish, but altogether those were a really warm glove. I got a super good grip also to the scoop and lifting hook."
Lauri Mäkinen,
Trolling fisherman
"The warmest gloves ever"
Company Ari Iso-Pellinen is a transport company operating with garbage truck, demountable truck and road transport in Western Finland. Teemu Iso-Pellinen have been use JokaTherm mittens for years. "These are the best workgloves ever", he tells. "Hands are never cold and nothing goes through the gloves. JokaTherm is the warmest glove ever!"
Teemu Iso-Pellinen,
A waste car entrepreneur
"Just like Oil Men gloves need to be"
Power Oil supplies Neste fuels safely and reliably to companies, farms and private customers in Ostrobothnia and Central Finland. The key to success is fast right-on-time deliveries with skilled personnel and modern trucks. Power Oil's Truck drivers use JokaOiler35SP gloves and JokaOiler mittens for oil transportation: Handy, good to work, easy to drop and easy to put back again.
Jari Välikangas,
Managing Director
"You get an excellent grip on both fish and net"
"We have been using Jokasafe gloves for over 20 years", tells Tarmo Tolvanen. "With gloves you get an excellent grip on both fish and net. We use gloves in both fyke fishing and and under ice net fishing at winter. In winter, we use the JokaTherm mittens and summer mostly JokaTop models"
Photo: www.kivikangas.fi Read more about the link for winter fishing tips! (Finnish)
Tarmo Tolvanen,
Vendace Ky
"The Best for Underwater Works"
"We have been using Jokasafe Gloves and Mittens as protection gloves of diving suits since the 80s. With 35 years of experience, I can tell you Jokasafe gloves has been found to be the best in the market."
Jukka Teleni,
CEO
"I fell in love with these gloves"
"I fell in love with these gloves because I work at a pickle brine yard up in Michigan and during the winter we deal with lots of ice and very cold salt brine. Your mittens were the first pair of gloves I ever found that my hands stayed dry and very warm in. My job is very harsh on clothing so I usually wear a pair out every winter. I introduce my other coworkers to them and they love them too."
Richard Schott,
Michigan, USA